Chuck Balsamo, Lead Pastor

Husband of 22 years, father of 2 + many, friend and encourager to everyone, lead pastor of Destiny Family Center, author of Make Me A Legend, church and conference speaker, blogger, runner, hiker, gardener, beach lover, world traveler, and adventurer. But, mostly driven to SHINE for Christ.
Email: cbalsamo@destinyfamilycenter.com
Facebook: facebook.com/chuckbalsamo
Twitter: twitter.com/chuckbalsamo
Blog: chuckbalsamo.com
---
Lola Widener, Life & Care—Lead Team

Lola is a southern belle who grew up in the southwestern part of Virginia but she is anything but "prim and proper!" God has used her sanguine personality in a variety of ways over the last 36 years. She started out in ministry as a youth pastor and for more than 25 years has served in the local crisis pregnancy ministry, ComfortCare Women's Health, as VP of Patient Services. She authored an abstinence program called, KISSN – Keep It Simple, Say NO! that is used locally, nationally and internationally. She currently serves on the Lead Team of Destiny Family Center where she oversees the Life and Care area of the ministry. This includes Life Groups, Counseling, Special Interest Groups, Compassion and Prayer.
Lola has been married to "the best husband on the planet," Robert, for almost 37 years. Robert and Lola live in Verona, where they regularly enjoy the company of their 3 grandkids, Arria, Elliana, and Jaxon.
Email: robnlola@hotmail.com
---
Rose Schleifer, The Experience—Lead Team
Email: rschleifer@destinyfamilycenter.com
Facebook: facebook.com/rose.schleifer
---
Levi Brown, Legacy—Lead Team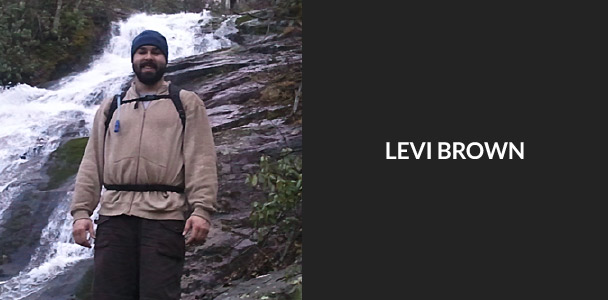 Levi is married to his high school sweet heart Kari. They have a son named Ethan and a black lab named Charlie. When Levi is not at DFC, he can be found hanging out with his family at a Scottish festival or hiking up a mountain trail. Yes he does have a kilt!
He loves to laugh with friends, and worship The Lord. In 2013, Levi received his Associates Degree in Theology from Life Christian University. He plans to receive his Bachelors Degree in 2015. Currently Levi serves on the Lead Team of Destiny Family Center. He is the leader of Legacy, overseeing nursery, children, and youth.
Email: lbrown@destinyfamilycenter.com
Facebook: facebook.com/lvibrown
---
Tammy Wade, Opportunity—Lead Team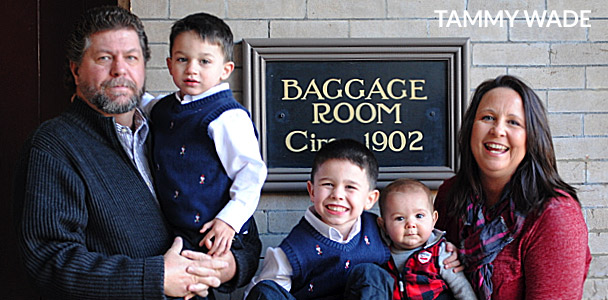 Industrious, wise and creative! While she is a wife, mother, grandmother, mentor and friend—Tammy is always working on a hundred tasks! Born in the beautiful historic city of Staunton, Virginia, she met and married Ricky, her husband of 30 years. Somewhat, "empty-nesters," their house is often filled with the merriment of their 3 sons, 3 daughters-in-laws, 3 grandsons, and 3 granddaughters. Tammy is a runner, with a big collection of memories and medals.
Tammy has 10 years experience in banking, and 15 years experience at making delicious snack cakes for McKee Baking Co. At Destiny Family Center, Tammy serves on the Lead Team over Opportunity. She leads connection and discipleship, and the DFC extension campus of Life Christian University. Tammy holds a Bachelor's degree in Theology from LCU, and is currently working toward a Bachelor in Christian Counseling.
Email: twade@destinyfamilycenter.com
Facebook: facebook.com/tammy.wade
---
Coree Balsamo, Innovation—Lead Team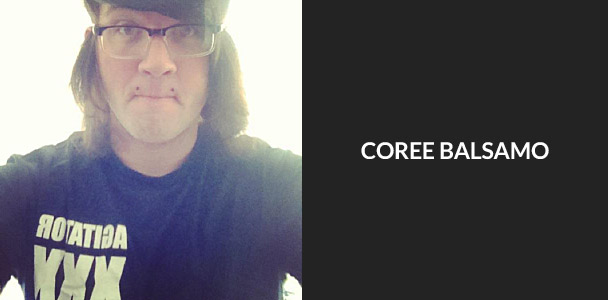 If you look in the dictionary for the word YOLO, you will see the name, Coree Balsamo. He usually travels in a pack, with some of the most different people on earth. He's known for high adventure, especially in the outdoors. He is everyone's friend, the life of every party, and the funniest person in the church!
Coree is a recent graduate of the Art Institute Washington DC. He earned his degree in Web Design and Interactive Media. For money, Coree freelances websites, designs graphics, and manages social networks. He serves on the Lead Team of Destiny Family Center over Innovation. There he manages DFC websites and social media, and all in house media such as sound, video presentations, and lighting. He also heads the stage-set think tank and the Destiny iChurch.
Email: coreebalsamo@yahoo.com
Twitter: twitter.com/coreebalsamo
---
Kristin Via, Business Administration—Lead Team, Pastor's Assistant
Kristin Via is taking care of business every day, every way, and working overtime—watch out! She is always at the center of all operations at DFC. For her it is all about Pastor Chuck and his family. Kristin takes to heart her role as the Pastor's assistant, intercessor, caregiver, doorkeeper, problem solver, confidant, and friend. She is a true gift to the Balsamos.
As the church secretary her door is always open and her many hats are always changing. She is the one stop for all concerns, encouragement, and the staple gun!
When off the clock Kristin enjoys being an outrageous cut up with her girls night out ministry pals, and spending time with her son, daughter in law and precious granddaughters, Oakley and Ella Jane. In their world there is always something artistic and whimsical in the making.
Kristin holds an Associate's in Medical Science & a diploma in theology from Life Christian University, where she will be continuing her education.
Email: kvi@destinyfamilycenter.com
Facebook: facebook.com/kvia1
---
Aaron Huffer, Worship Pastor
Email: aaronhuffer@gmail.com
Facebook: facebook.com/aaron.huffer